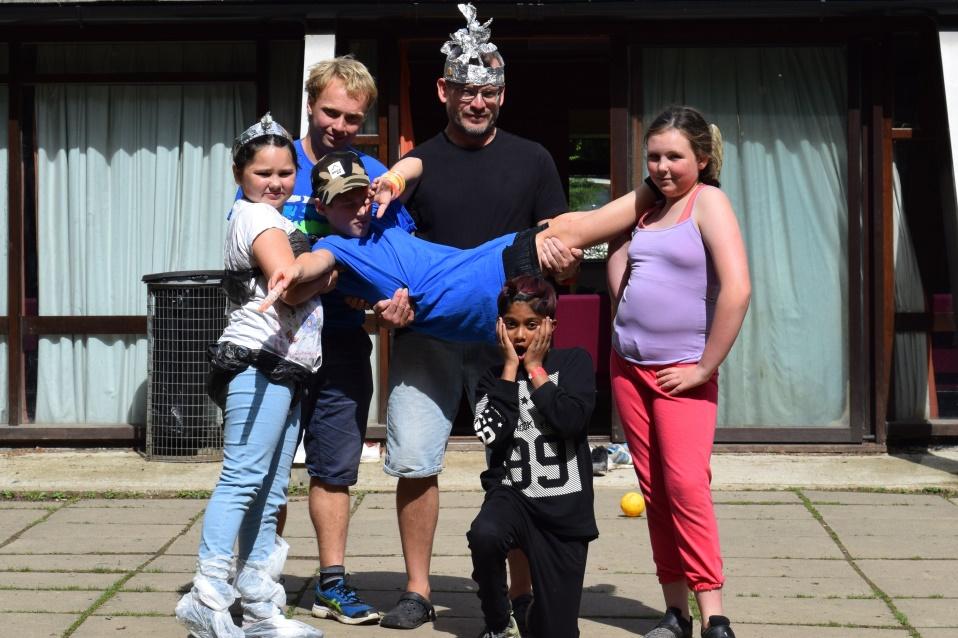 Michael Dewsall first went on a Falcon holiday in 1989 when he was nine years old. Thirty years later, he shares the impact Falcons have had on him and his family.
From camper…
'When I was nine years old, I was going through a bad patch, feeling depressed and lonely and being bullied. My mum's friend decided to sign me up to a Falcon holiday that she was leading on.
'It was my first time away from home without any family, or any one I knew. I was a very shy child and hated to be left alone. I got homesick as soon as my mum left me there. But Falcons really brought me out of my shell.
'The way the leaders ran the holiday made it so easy to settle in immediately, make new friends, and feel comfortable, wanted and part of a new, big family. By the end of the week I was hooked!'
To leader…
'At the age of 15, I asked if I could go back, this time as a leader. I felt a desperate need to be back and I was accepted as one of the youngest junior leaders Falcons had ever had.
'I saw some incredible transformations, with young people going from troubled, aggressive and angry to caring, relaxed and open. The ratio of leaders to young people is fantastic on Falcons. Every child is given the attention and opportunities they deserve. Falcons make a huge difference to so many children's lives.'
To father…
'By the time I got married, aged 23, I had been a camper twice and a leader 11 times. As my eldest child turned eight, my first thought was to get him booked onto the Falcon holiday that changed my life. My younger son then joined him, and we've now just booked our daughter on to her first Falcon holiday.
'It's amazing that my own children have been able to share in the enjoyment and opportunities that I experienced as a child. They have had their minds opened, grown closer to God in their own space, and enjoyed a break from the troubles at home.
'I've gone from camper, to leader, to father-of-a-camper. Who knows? Maybe in another 20 years my grandchildren will find themselves on Falcons too!'