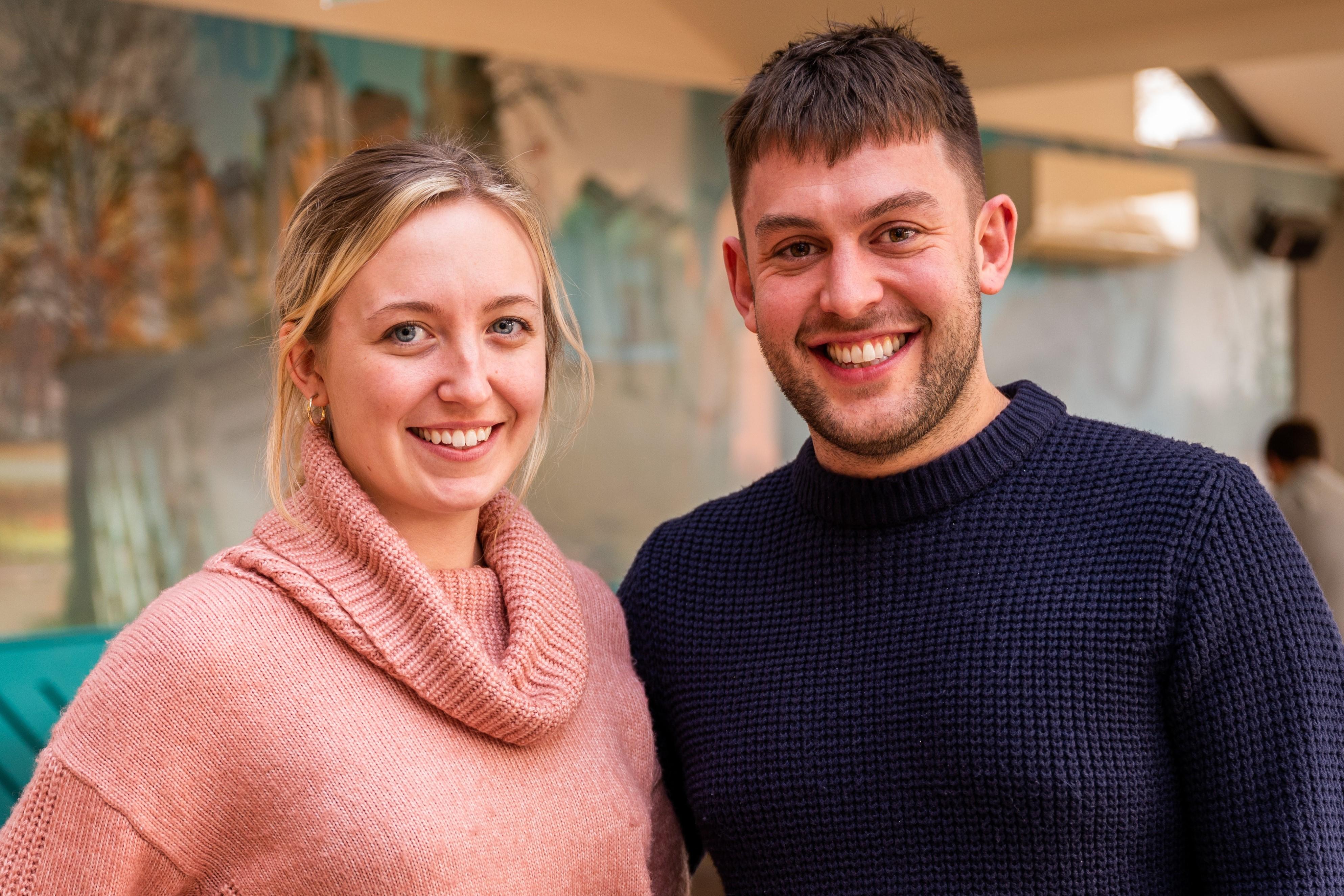 Luke and Rachel Marlow are leaders on a Falcon holiday. Luke took part as a young person, and is now a leader. Falcons are affordable holidays for children and young people facing challenging circumstances.
'I went on my first Falcon holiday when I was eight, with the local church. Mum was a new Christian, home-life wasn't picture perfect, and previous holidays had been in a borrowed caravan – this felt so different, and I had the best time. The leaders made me feel safe and accepted, and I experienced Jesus in a way that felt so much more personal than in church. I cried at the end of that first week because I didn't want it to end.
'I went back every year, and Mum started volunteering too as her faith deepened. I found the leaders were such an inspiration – they made the Bible come alive for me, and their warmth and joy was contagious.
'As a teenager, I came adrift from faith, and got caught up in some difficult situations. It was a very hard time. But in my mid-20s, Mum got ordained. I went to the service, and the Holy Spirit almost literally drove me to my knees. I was being called to put my messy life in order, and to turn to Christ.
'The following year, I was back at a Falcon holiday, this time as one of the team. I had such a strong foundation to draw on, from all those early years with inspiring leaders. I've been a leader for a few years now, along with my wife Rachel. I'd met Rachel at Mum's church and seen her helping Mum with children's ministry, so I was delighted when Rachel volunteered for the Falcon team.
'She led an evening reflection about faith, and some of the kids were really moved by what they heard. I knew I wanted to get to know her better, and I'm delighted to say that it worked, because we married two years later!
'Falcons has given me so much. Having been where they are, I can empathise with the kids – I can tell them this is their opportunity to take a week off from whatever difficulties they have at home. I try to make sure every child leaves feeling loved, by the leaders – and by Jesus.'
Luke, Falcon leader