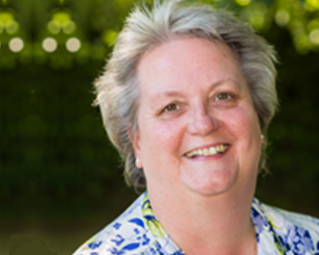 Sue has been volunteering for Falcons since 1976. She has seen many young people's lives changed by the gospel on the camps over the years.
'It was way back in 1976 when I caught the Falcon bug! Our then deaconess, Muriel Pargeter, took on the role of Falcon camp leader and approached the youth group to ask if anyone would be willing to help her, just for a year. I was a new Christian and having been brought up in a stable home, where whatever the world threw at me, home was a safe and loving place, I decided this was something I wanted to do. More than 40 years later, I'm still involved with Falcons.
'There are so many things I love about Falcon camps... The joy of sharing the gospel with youngsters who may have never heard it before. Seeing the change it makes in some of their lives whilst they're on camp. Hearing them laugh. Seeing them grow in confidence during the week, but also becoming 'children' again and enjoying the daft things of camp.
'It's also wonderful seeing leaders grow in their faith and take on roles or responsibility for the first time. It's about reliance on God, trusting him for all aspects of camp. I'm always amazed how God can take a group of adults from different walks of life, from different churches, and form a team who become community for the week and beyond.
'Having joined Falcons as a junior, I then went on to lead camps and each year there's still the expectation and thrill of what God will do each new year. Although the week is exhausting, the joys far outweigh that.
'I remember we had one lad who came to a Falcon camp for three years, he was a very difficult lad. The first year the leader who had brought him asked if I would like her to take him home. But we didn't want to give up on him. You wouldn't have thought he'd taken anything in from camp. But now, years on, he has actually become a church youth worker - isn't that incredible?
'To anyone who is thinking about volunteering for Ventures and Falcons... Just do it! I promise, you won't regret it.'