How to Nurture a Faith-Sharing Culture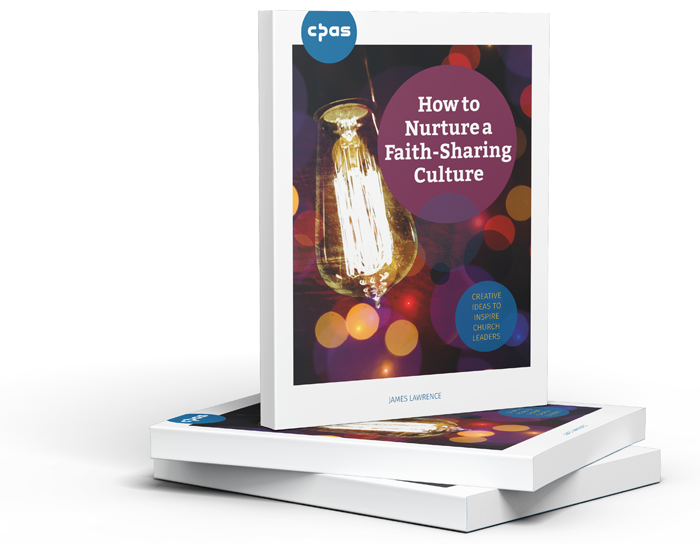 Creative Ideas to Inspire Leaders
Evangelism. A ministry for a few particular people in the church? But what if…
What if evangelism was a ministry of the whole church, not just a few? What if it was central to the life of a church rather than something done on the margins? What if it was part of the 'way we do things round here'?
That's the aim of this resource, a straightforward guide to nurturing a faith-sharing culture in your church, congregation, fresh expression or church plant.
'James makes the challenging, but achievable, work of building an evangelistic culture accessible for churches of all kinds. Apply these insights and see what God can do!'

The Rev Dr Stephen Hance, Co-Head Church and Networks Support Vision and Strategy
Focused around seven core shifts and seventy simple ideas, this book offers a framework for culture change, and creative, doable and practical ideas to order and mobilise church communities around faith sharing, so that evangelism is increasingly about ordinary people in their everyday lives sharing their faith in simple ways.
Order the book and join a growing community of church leaders who want to make some small shifts to see some big changes.
'If you're looking for new energy and creativity to nurture a culture with evangelism at its core, then this book is for you.'

The Rev Kate Wharton, Vicar, Roby
Why did James Lawrence write it?
to Purchase a Copy
If you already have the book but have not yet signed up to receive notifications of new materials you can join the list here.