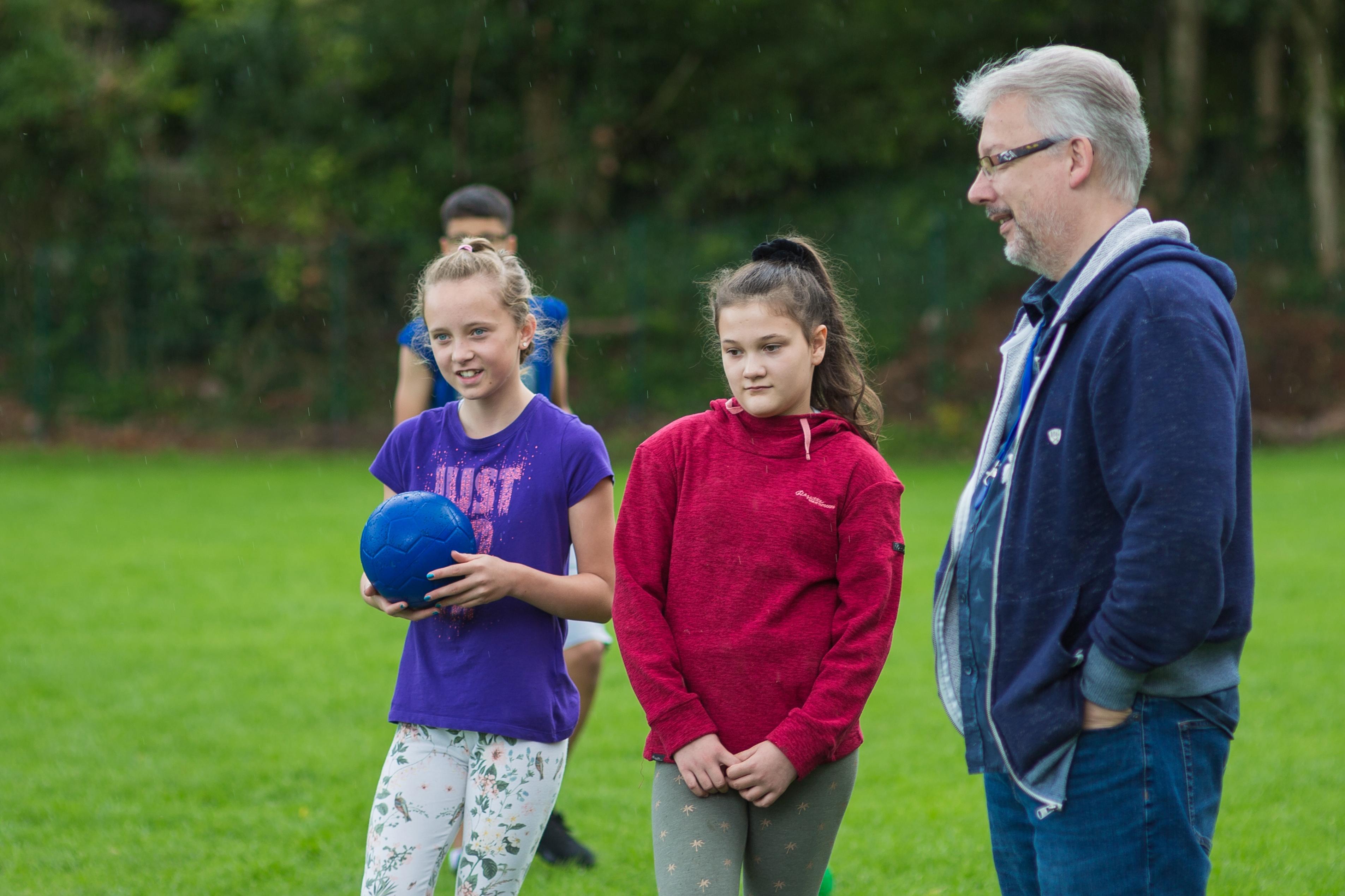 Many children who come on Falcon holidays face dysfunctional relationships or challenging behavioural issues. Martin Kavanagh (CPAS Key Relationships Manager and enthusiastic Falcon leader) tells us more about the difference positive relationships on a Falcon holiday can make.
Modelling and sharing love
'Seeing the anticipation and excitement on the children's faces as they arrived at Dallam Falcon was my first highlight! The volunteer leaders modelled and shared love and support, giving their time and talents to help the children become all God wants them to be.
'We were also pleased to have some junior leaders (aged 16+) who were brilliant with the kids, welcoming back those who had been before and showing special concern for those attending for the first time.
'Our overall leaders commanded the respect and admiration of everyone, and this really rubbed off on the children as they in turn showed respect and support for one another.
'Falcons are not a soft touch – there is a clear framework of expectations and high standards, and I saw each child benefit from the boundaries set and the standards required of them. This encouraged good character, personal discipline, self-esteem and a greater awareness of others' needs.
'I found myself feeling inspired by the children's kindness, tenacity and personal strength as the week progressed.
Genuine transformation
'I saw a genuine transformation in the children by the end of the week. Those reluctant to join in with worship at the start were wholeheartedly engaged, and I could see barriers coming down in their minds, as the treasure of the Christian faith began to dawn on them.
'Many went home completely changed by the experience and I couldn't believe how much impact and progress had been made in such a short space of time. 
'In my wider work fundraising for Falcons I get to interact with many former leaders, going as far back as the 1950s! It's inspiring to hear of the Falcons experience bringing out the best in young people and creating true overcomers in life over so many decades.'