Jobs in Ministry
Vacancies at CPAS patronage churches and beyond where we'd love to see Jesus-centred, mission-focused leaders appointed. We also offer resources and events for clergy moving roles.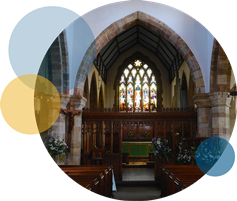 Barnsbury
Barnsbury
N1 1BQ
|
London | Closing date:
15 August
In the of heart of Islington, our two enthusiastic churches are looking for someone to lead us in reaching out to our local community and growing the Church as a beacon of hope. We are ready to begin a new and exciting area of growth for...
|
Chester | Closing date:
16 August
St Mary's Church, Cheadle Parish PCC & Churches Together in Heald Green Youth Initiative (CTHGYI). We are seeking to employ an enthusiastic, experienced youth worker with a passion to share the good news of Jesus. This exciting and...