How it All Began
CPAS (the Church Pastoral Aid Society) was founded in 1836 by prominent Christians, including the pioneering social reformer Lord Shaftesbury (pictured below).
It was established as a Christian response to the massive social change brought about by the Industrial Revolution. What were once small village churches found themselves with the new urban poor on their doorsteps. Lord Shaftesbury and his friends stepped in to set up a new charity that would resource these churches to cope with this change.
Their aim was simple: the gospel should be taken 'to every person's door, with a single eye to the glory of God'.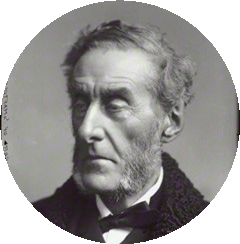 'I never was called by God's mercy, to so happy and blessed a work as to labour on behalf of this Society and preside at its head.' Lord Shaftesbury
Resourcing Parish Outreach
For many decades, CPAS' aim to take the gospel 'to every person's door' was achieved through making grants to enable parishes to employ extra lay and ordained workers in fast-growing urban parishes.
What was controversial – though hardly a surprise to us today – was that CPAS gave grants for the employment of lay staff as well as those who were ordained. One of the chief critics of this was William Gladstone, later to become Prime Minister. One of the first recipients of a grant was the Rev Patrick Bronte, rector of Haworth, and father of the famous novelists, who was able to employ Rev Arthur Nicholls as curate.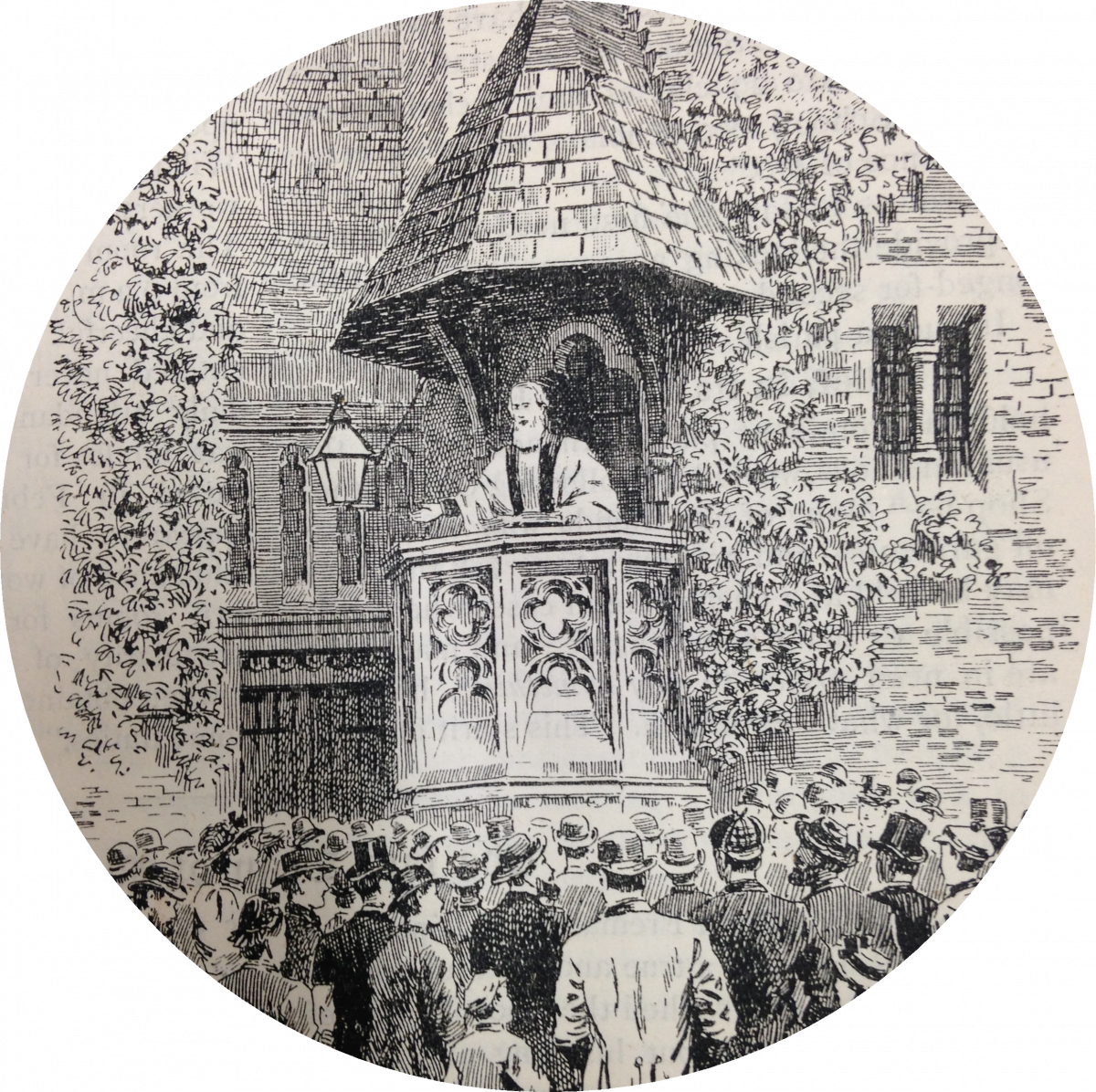 The open air pulpit in use at St Mary's Whitechapel, 1895
A Flourishing Ministry
By the 1920s, CPAS was at the forefront of helping churches become more effective in sharing the gospel in a variety of ways, including the start of holidays for young people, which were originally known as Fresh Air Fund camps. Today, we run around 100 holidays a year for 8-18s, now called Ventures and Falcons.
We are still in the business of sharing the gospel with young people in relevant and inspiring ways through activities, Bible study and Christian community. Between now and 2025, we have an ambitious plan to work with parish churches and their local schools to further this through School Ventures.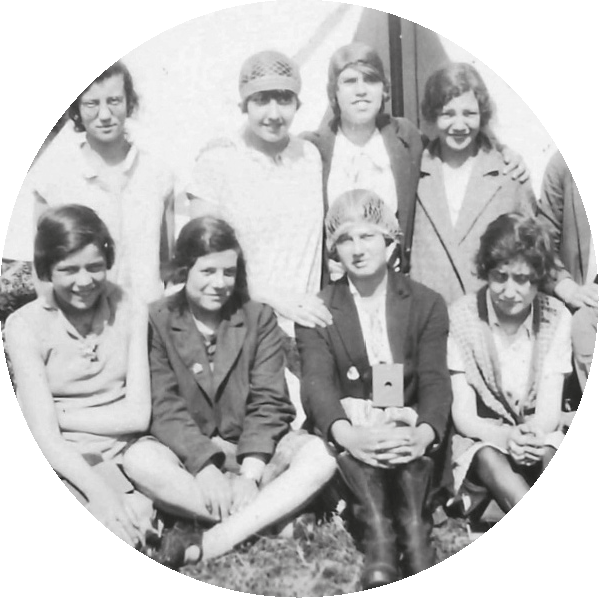 'My little brother and I gave our whole selves to Jesus.' Fresh Air Fund Camper, 1924
Mid-TWENTIETH Century Mission
Over the years CPAS has exercised a national leadership role among Anglican evangelicals. In addition to involvement with vocations work, evangelism and CYPECS, CPAS has overseen the production of some of the most significant resources of the period including Youth Praise, Michael Botting's Family Worship and Journey into Life by Norman Warren.
Today, our flagship resources include Growing Leaders, the Arrow Leadership Programme and our Lead On email, which over 6,000 leaders receive every month for free.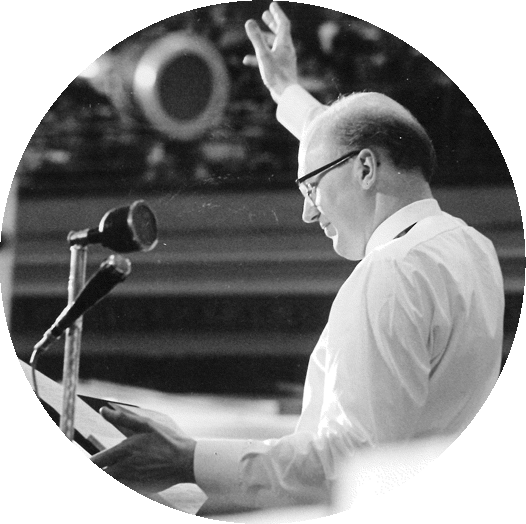 Michael Baughen leads the singing at the first Youth Praise rally in 1966
CPAS TODAY
The evangelistic commitment of CPAS over the past 184 years continues to shape our endeavours to support the mission of local churches. In the 21st century this focuses on equipping and resourcing lay and ordained leaders for kingdom-building work across the UK and Republic of Ireland.
The vision of our founders burns strongly in us. Like them, we believe in resourcing leaders - both lay and ordained. Like them, we want every church to be a pathway to faith, every leader to be a catalyst for evangelism, every Christian to be a courageous witness and every child to have the chance to explore Jesus.
And as we do so, we know that we're building on the solid foundations of the past.