Trustees
CPAS is both a charity and a company limited by guarantee. The charity is governed by trustees who are responsible for policy and oversight of its work and ministry. The CPAS trustees can be contacted via info@cpas.org.uk.
THE RT REV RUTH BUSHYAGER (CHAIR OF TRUSTEES)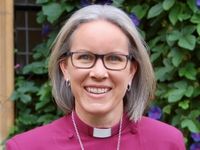 Ruth became Bishop of Horsham in the summer of 2020, and loves serving across the Diocese of Chichester, focusing on the churches and schools of West Sussex. She is lead bishop in the Diocese for safeguarding, strategic development, international relationships, and ecumenical work. She is governor of Chichester University and a Member of Hurst and Bohunt Education Trusts.  Serving the national church vision and strategy as a Champion Bishop for 'Younger and More Diverse', Ruth is also a Vice-President of the College of Evangelists and Co-Coordinator of the Evangelical Bishops group in the College of Bishops.
Prior to her episcopal ministry, she was the vicar of St Paul's Dorking in Surrey, where she was Area Dean. Previous clergy roles have included as a Chaplain to a boarding school in Oxford, a Diocesan Area Missioner in London, and serving parishes in Abingdon and Nottingham. Life before ordination included working as an International Policy Advisor in the Cabinet Office at Westminster, working with the United Nations on climate change. 
For relaxation, Ruth enjoys parkrun, walking her dog, and camping with her family in France and at New Wine every summer.
The ven Andy Piggott (VICE-CHAIR)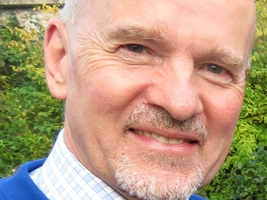 Andy was Archdeacon of Bath from 2005-2017. Prior to this he served at CPAS from 1999-2005 as Ministry and Vocations Adviser, Acting General Director and Patronage Secretary.
Before that he was incumbent of a CPAS patronage parish in North Staffordshire, served as a team vicar in Kidderminster and as curate in the Diocese of Birmingham. Way back in the last century he taught economics in Birmingham where he met his wife Ruth. They now have two married daughters, two sons-in-law and two young grandsons. They fully expect two of these three numbers to remain constant, but are making no predictions about the final one.
Jenny Bray (VICE-CHAIR)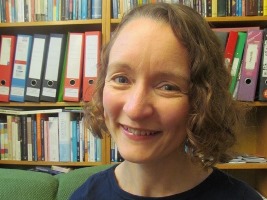 Jenny lives in Limehouse, east London with her husband Richard, who is rector of St Anne's, and their four children aged 20 months up to nine years. Most of Jenny's time is spent keeping the show on the road at home, but enjoys being involved wherever able within the ministry of her church.
Her involvement with CPAS came about through Ventures, having served as a leader and then co-overall leader in the past for a total of about ten years. Serving as a trustee for Ventures gave her first insights into the wider ministry of CPAS - particularly during the process of preparing for the merger of the two charities.
This has been furthered by being a member of the CPAS council. Pre-children Jenny worked as a solicitor, before studying on the Cornhill Training Course whilst working for her then church.
Debbie Buggs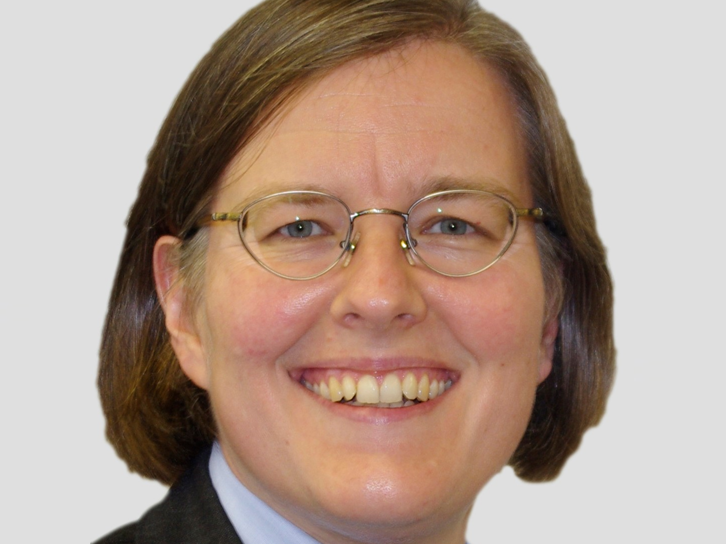 Debbie is a chartered accountant working in the insurance industry and she sits on the General Synod of the Church of England as a lay representative of the London diocese.  She is a member of the Bishop's Council and Finance Committee in the London diocese. 
She has recently served as a governor for an independent boarding school and has been involved with Ventures and other similar holidays for many years. 
She goes to St Helen's Church, Bishopsgate, London. Debbie enjoys spending her free time with her niece and nephews.
THE REV SIMON CHESTERS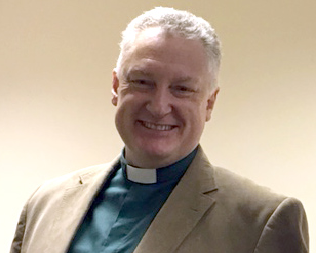 Simon works for the Diocese of Liverpool as Director of Vocations, working to encourage people into all kinds of lay and ordained ministry, though a fair bit of that time is taken up with the 'DDO' role working with people going through the discernment process for ordained ministry.
He lives in Chester and is part of the ministry and leadership team at St Mark's Saltney. Before being ordained over 20 years ago, he worked as an IT consultant - and in between has been a curate in Birkenhead, a priest-in-charge in Runcorn, Ministry Development Officer for Chester Diocese, a Leadership Development Adviser for CPAS and a Director of Studies with the All Saints course, training people across the north-west for ordained and Reader ministry.
Simon tries to maintain fitness by repeatedly picking up heavy objects and putting them down again, though is even happier when playing guitar. His home church has a strong link with the Sandiley Venture, where two of his teenage children are regulars. Before becoming a trustee, Simon was on the CPAS Council of Reference from 2012.
Ellie Doolan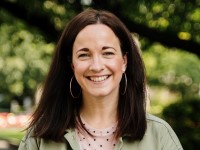 Ellie is married to Ben and they live in Newcastle upon Tyne. Together they lead St Thomas' which is the Resource Church for the Diocese of Newcastle. Having grown up and lived in the North of England almost her whole life, Ellie is longing to see the North transformed with the good news of Jesus. 
Ellie has loved serving within the Church in her different jobs over the years ranging from working for Church Army, as a church administrator and now currently as PA to the Bishop of Beverley. 
Ellie's big passions in life are people and being able to share life with others around the dining table. She also loves travelling to new places and exploring the amazing city she lives in, and the beautiful Northumbrian coast line.
THE REV DR PAUL MATHOLE
Paul is Rector of Holy Trinity Platt Church in south Manchester, a CPAS patronage parish.
Paul is of mixed-race heritage and he is married to Caroline who is from Northern Ireland. They have three secondary-age children. They have been in Manchester for over a decade and Paul was appointed Rector at Platt in February 2020, shortly before the pandemic. Prior to ordination he trained at Oak Hill theological college.
Life before that involved the field of English literature, including doctoral research and teaching in seventeenth-century literature, and working for an online academic publisher. Stories of all kinds, whether books, plays or films, remain a great passion. Every now and again he daydreams about what it would be like to be a film director.
richard montgomery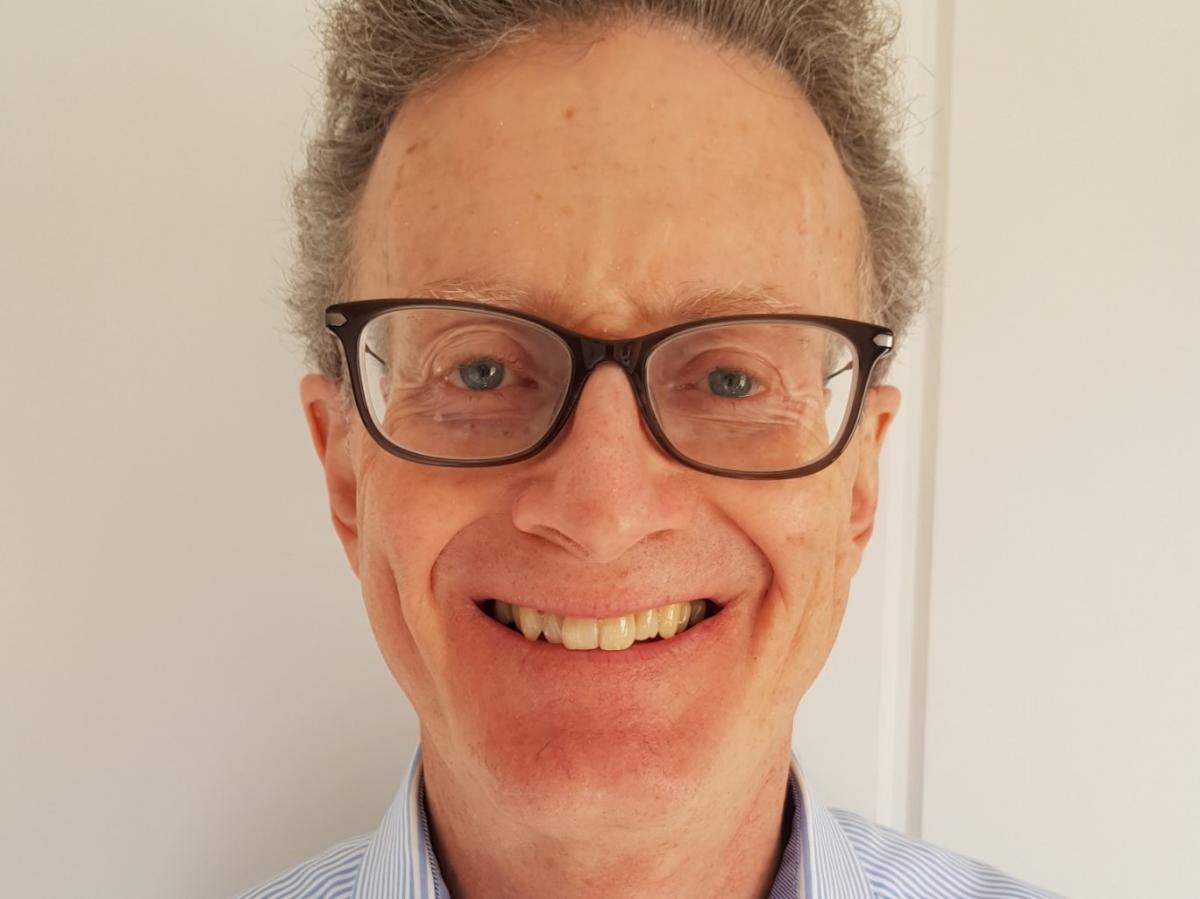 Richard worked for more than thirty years in senior positions in the oil industry living in various parts of the world. 
He has been chair of a grant making charity giving £2 million annually to support the poor and vulnerable, was until recently the Managing Director of the London Institute for Contemporary Christianity and is currently on the board of the London City Mission.
Richard's wife works for a church in Twickenham where they live and worship, and they have three sons who have enjoyed Ventures but have since grown up and have left home. Richard is a keen cyclist and some would say also spends too much time watching it on television.
The REV DR Eddie Scrase-Field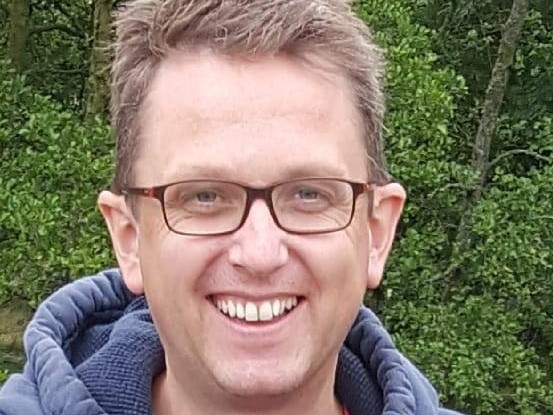 Eddie became a Christian from a very young age having the great privilege of being brought up in a Christian home. He is married to Hannah and they have four children, a cat and two chickens!  Although he was born in Royston, Herts he has lived in many different places, including Suffolk, Aberdeenshire, Ohio in the US, Carlisle, Manchester and York.
He grew up on a farm and studied Agriculture as his first degree. He trained as a research scientist in plant biochemistry and molecular biology and then worked for a government agency in the regulation of pesticides. During this period, he was selected for ordination and trained at Ridley Hall Cambridge.
He completed his curacy in the picturesque city of Carlisle, and then moved as Associate Minister at St Mary's, Cheadle, near Manchester and is now the Vicar of St John's Blackheath in south east London. He has served for nine years on the trustee board of Scripture Union England and Wales and led an SU beach mission for 10 years. To relax he enjoys spending time with his family, especially visiting coastal areas of the UK. He is a keen runner and has completed a number of marathons.
Council of reference
The Council of Reference offers expertise and experience, informing and encouraging the ministry of CPAS and advocating our mission and vision. Members can be contacted via info@cpas.org.uk.
The Rev Patrick Bateman
The Rev Stuart Browning
Dr Nick Burt
The Rev Lesley Currie
The Rev Roger Driver
The Rev Paul Dundas
The Rev Mones Farah
The Rev (Sqn Ldr) Geoffrey Firth
The Rev Fiona Gibson
The Rev Chris Green
The Rev David Hammond
The Rev John Hookway
The Rev Samantha Hustwayte
Davina Irwin-Clark
Captain Nicholas Lebey
The Rev Jane Morris
The Rev Alex Oehring
The Rev William Perry
The Rev Dr Philip Plyming
Sarah Slater 
The Rev Richard Stordy
The Rev Simon Talbot
The Rev Charles Thomson
The Rev Jonathan Tuckwell
The Rev Abi Todd